Time to Trade-In and Buy A Used Car
Are you thinking about replacing your current car, truck, or SUV? You have options available to you and questions, too, especially now. That is why at Texas Auto Center, more than ever, we're open and here for you. We are your local, trusted, and best source in Austin and San Marcos.
You may be wondering if you should sell your vehicle privately or bring it to Texas Auto Center for trade-in. Attempting to sell your vehicle on the open market can be intimidating and, in these times, unsettling. The process takes time, constant effort and paperwork, and in dealing with strangers, you can never be sure who will show up, if they come at all, and if they will give you a serious offer.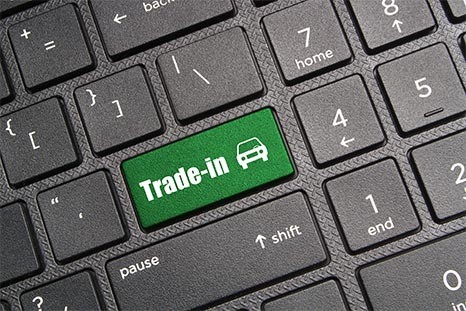 A trade-in at Texas Auto Center is a smart choice. We make it quick, convenient, and safe. Better yet, the value of your vehicle as a trade-in is already better than it was only a few months ago!
Of course, your vehicle is in terrific form: you have taken great care of it, documented its maintenance, kept all the receipts, and the mileage low. But even if your car has a couple of dents or a few scratches, bring it to Texas Auto Center for a fast and free appraisal. We are a long-standing business with a reputation for integrity and want to give you the best deal possible.
It is also a great time to purchase a used vehicle. As car rental companies sold their vehicles earlier than planned, there are now many used late-model vehicles in good condition available to you at great prices. The production of new automobiles has slowed because the car rental companies have canceled orders for new cars and the disruption in supply and manufacturing has hindered the new vehicle industry significantly. Some automakers have even shelved their plans to launch new models.
Now is the right time to trade-in and buy used at Texas Auto Center.
Our two Buy Here Pay Here dealership locations serve Austin, San Marcos, Round Rock, Buda, Kyle, Georgetown, Pflugerville, Dripping Springs, Manor, and Cedar Park. Shop our huge inventory online and apply for our easy-approval financing!
We'll see you at Texas Auto Center, A Better Place to Buy a Car!