Our Click To Pay option is currently unavailable. Please pay either in-store at a payment kiosk, or by calling 866-995-5290. We apologize for any inconvenience while we work to correct this issue.
If your vehicle was disabled, please pay through our IVR system with a debit or credit card at 866-995-5290 and your vehicle will be back on. Please note: times vary depending on technology and service provider.


Make your secure online car payment with the help of our partners at FEX PAY. Click the link above for a convenient, safe way to make your monthly payment.
Click here for online payment terms
.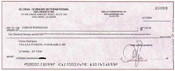 Working with Texas Auto Center, LLC, you can provide checking account information and we'll save you the hassle by processing your payment automatically!
Click here to contact us and set it up today
.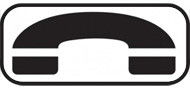 You can always make your payment by calling Texas Auto Center, LLC at
866-995-5290