Bad Credit Auto Financing Austin & San Marcos
Austin, are you looking for a car loan, but have bad credit? Texas Auto Center can help you get back on the road even if your credit has been impacted by repossession, bankruptcy, divorce, or other issues. Our Texas credit specialists work with customers that have all kinds of credit, from good credit to bad or none at all. If you're experiencing challenges and have been turned away from other dealers, let us help.
Why Choose Texas Auto Center
Texas Auto Center has worked with customers in Austin, San Marcos, and all over Central Texas for many years. We're an award-winning dealership you can trust. Our in-house auto finance solutions have helped thousands of customers and they can help you too. As a buy here, pay here dealership, we have the flexibility to provide the bad credit car loan you need at a rate you can afford. So let us go to work for you!
Repossessions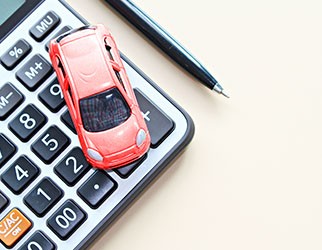 How can you get a car loan with a repossession? Previous repos are an issue that can impact your ability to get a used car loan from many lenders, and repossessions can stay on your credit for a long time. At Texas Auto Center, we are a car dealership that works with repos and can secure a new loan to get you back on the road. Car loans for people with repossessions are possible with TAC.
Even if you've never had a repossession, a history of missed payments can negatively affect your credit. Texas Auto Center can work with you, even if you've missed some payments in the past, to get a new auto loan. We've worked with many customers in this situation and have helped them get into a great vehicle from our used car lots.
Divorce
It may be a surprise, but divorce can hurt your credit rating. This is another bad credit situation we at Texas Auto Center can help overcome. You can begin the process of rebuilding your credit after a divorce with a positive history on an in-house car loan from Texas Auto Center. We'll help you move on and rehabilitate your credit.
Bankruptcy
Bankruptcies are not uncommon and something a lot of people have to deal with when trying to get a car loan. Asking if you can get a car loan after a bankruptcy is something we hear a lot, and the answer is "YES", at Texas Auto Center. Whether you've experienced chapter 13, chapter 7, or any other bankruptcy, we can help.
Other Issues
There are other issues that negatively impact your credit score that we can work with at Texas Auto Center, including foreclosure, charge-offs, defaults, and more.
Get Approved today at Texas Auto Center
These are just a few of the bad credit problems we've seen and solved at Texas Auto Center. If you're from Austin, San Marcos, or anywhere in between and have been turned down elsewhere, you should call or visit us at Texas Auto Center today. You can get started from home with our easy online pre-approval form. Just fill out an application and someone will be in touch with you to take the next steps.