Buy Here Pay Here: What Does It Mean?
If you're shopping for a pre-owned vehicle, you've probably seen the term Buy Here Pay Here come up a few times. If you're unsure of what it means, we've got you covered! We'll explain what a Buy Here Pay Here dealership is, how it differs from a traditional used car dealership, and illustrate why an Austin Buy Here Pay Here dealership like Texas Auto Center is the right choice for you!
How it Works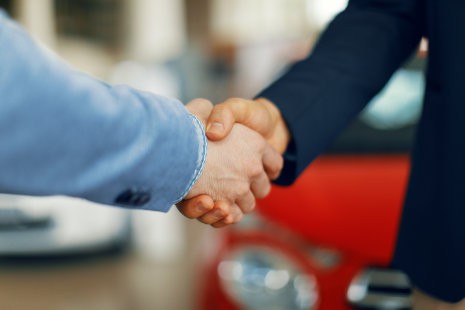 A Buy Here Pay Here dealership is just what it sounds like, a dealership that you buy from and pay directly because we directly finance the loan. Basically, the dealership acts as the bank, allowing us to work with people with all kinds of credit. Since you don't have any third-party lenders to deal with, it's much easier to get you approved for a reliable used car, truck, or SUV! Traditional dealerships have to work with the limitations set by their lending partners. At Texas Auto Center, we are the bank, and there's a very good chance we can approve you TODAY!
The most obvious benefit of working with a Buy Here Pay Here dealership is getting you approved more easily, but there are a few others to consider. Making your payments on time can actually raise your credit score, so long as the dealership reports to the credit bureau, which Texas Auto Center does! We even include a 2 Year/24,000 Mile Limited Warranty to help ensure that your vehicle will be safe and reliable for many years to come!
Now that you know what a Buy Here Pay Here dealership is, go ahead and fill out our easy online pre-approval form, or browse our expansive inventory. We have two Buy Here Pay Here dealership locations serving Austin, San Marcos, Round Rock, Buda, Kyle, Georgetown, Pflugerville, Dripping Springs, Manor, and Cedar Park! We'll see you at Texas Auto Center, A Better Place to Buy a Car!