Top Ways to Use Your Tax Refund
The best part of paying taxes is expecting a refund. The good news is that the vast majority of Americans can expect a refund from Uncle Sam this year. Smartly deployed, a tax refund can go a long way to improve financial health. Texas Auto Center wants to share some smart ways that you can put your tax refund to work by investing in your financial future:
Pay down debt
Whether it's credit cards, student loans, or medical bills, living with debt is hard. Use the refund to at least make a dent in your personal debt, especially in the high-interest compounding kind to save on interest charges later on. If you have debt on multiple credit cards with similar APRs, consider paying down the smallest balances first so you have fewer cards to worry about.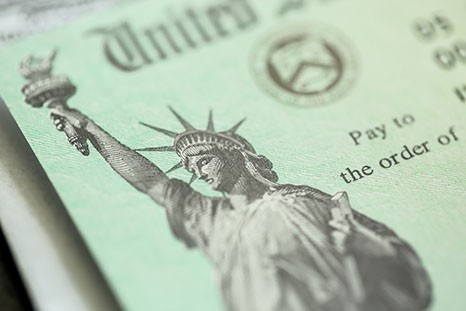 Build or boost your emergency fund
An emergency fund is an important financial tool that can help you in the event of a job loss or unexpected financial emergency. Ideally, the emergency fund should contain between three to six months' worth of expenses, for essentials like rent, utilities, and groceries. A high-yield savings account that earns slightly higher interest rates that you can access quickly is a great place to store this money. Shoring up emergency savings first - even just a few hundred dollars - can be extremely helpful before embarking on a debt payoff strategy. It provides a buffer for unexpected expenses that won't cause you to sink further into debt. Pay the minimums on all your card balances, as you work on building up the savings. When you have about a month's worth of essential expenses set aside, you can get more aggressive with your debt payoff plan.
Pay yourself first
Investing in your future is important at any stage of your working life. You can use your tax refund to contribute to any retirement plans you have, 401(k)s or IRAs. If maxing out your workplace retirement plan is not possible, consider investing enough to earn your employer's full match or contributing at least one to two percent more than last year.
For those on track to meet retirement goals, you could use your refunded money to invest. If you are thinking about investing in the stock market with minimal risk, purchasing an exchange-traded fund or index fund might make sense. Both options spread out your risk across different stocks and/or bonds that track a particular index, like the S&P 500.
Add to an HSA or FSA
A health savings account is a savings plan specifically designed for health-related costs. If you have a high-deductible health plan, you're eligible to open an HSA. HSAs are triple tax-free: Your contributions, earnings, and withdrawals aren't taxed. Your employer may also offer access to an FSA, a flexible spending account, which is also a tax-free account designed for qualifying medical expenses.
Start a college fund
For a child or yourself, you can put your refund to work by investing it for future college expenses. You have different options for investing this money, including a high-yield savings account, an investment account, or a 529 plan. A 529 plan is made for college savings, but it acts more like an investment account. Earnings grow tax-free and as long as you use the funds for education-related costs, you do not pay taxes on your withdrawals.
Invest in yourself
Tax refunds may provide you with seed money or a buffer if you have been thinking about a career change or starting your own business. You can also use your refund to pay for classes or certifications to take your skills and income to the next level. Having a fund provides a runway vital to long-term financial security for yourself and your new endeavor.
Lower Your Used Car Down Payment
If you are in the market for a pre-owned vehicle, using your tax refund to increase your down payment could be wise. Foremost, paying more upfront will lower the total amount you are financing, meaning your monthly payments will be lower. Not only that, but a higher down payment could help offset your depreciation. Paying more upfront means you'll owe less down the road, making it easier to pay off the remainder of your loan when it comes time to sell. Having a reliable vehicle broadens your horizons for employment or education leading to greater future earning potential, which is akin to investing in yourself!
Visit us at Texas Auto Center to find a great vehicle for comfort and confidence! We have multiple Buy Here Pay Here dealership locations serving Austin, San Marcos, Round Rock, Buda, Kyle, Georgetown, Pflugerville, Dripping Springs, Manor, and Cedar Park. Shop our huge inventory online, and even apply for our easy-approval financing!
We'll see you at Texas Auto Center, A Better Place to Buy a Car!