Tax Season is Down Payment Season
It's January, and it's time to look forward to tax season. I know, sounds strange, as doing taxes isn't exactly everyone's favorite pastime. If there's a thought that can help you through doing your taxes, it's using your down payment for a fresh ride from Texas Auto Center! That's right, tax season is a great time to use your refund as a down payment on the vehicle you need to get around Austin or San Marcos!
Using your tax refund as a down payment at Texas Auto Center has never been easier with our minimum $500 down payment.* You can find something to fit your budget even if your refund isn't that large. Your options only expand if you have more to put down, as a larger down payment means we can offer even better financing terms.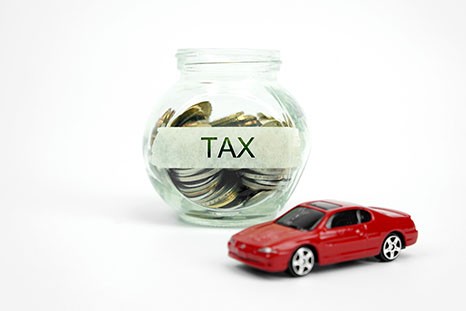 What if you have your refund but are worried about your credit? At Texas Auto Center, we offer a variety of financing options that can meet the needs of people who have bad credit or no credit at all. Because we finance in-house, we are known as a buy here pay here dealership. That just means you buy the vehicle from us, and you make your payments to us, instead of a bank or manufacturer's credit institution.
Even credit problems like repossession, bankruptcy, and divorce can be overcome at Texas Auto Center. If you've been turned down by other dealerships, fill out our easy online application form to get started and see how Texas Auto Center can help you today! One of our experienced credit representatives will be in touch to explain the next steps. To learn more about our financing options at Texas Auto Center, check out our FAQ.
Are you looking forward to your tax refund? Let us know on Facebook or Twitter! Make Texas Auto Center your first choice when considering how to make the most of your down payment! We've been helping Texas residents get into a good vehicle for years, and we can do the same for you, regardless of your credit history. Give us a call, take a look at our current inventory of used cars, trucks, and SUVs online, or come and see us at one of our locations around Austin and San Marcos!
* EXAMPLE: $10,000 amount financed with $500 down at 18% APR for 36 months is $343/month with approved credit on select vehicles. See dealer for details.