Our Favorite Local Lunches In Austin
At Texas Auto Center, we work hard and we need a great lunch to get us through the day. We're experts at getting you approved for a fresh ride, and we know a lot about where to find a great meal at lunchtime. If you need to get approved for a used car, visit one of our dealerships, and we'll get to work for you. If you need a delicious lunch, try one of these great local spots!
Evangeline Cafe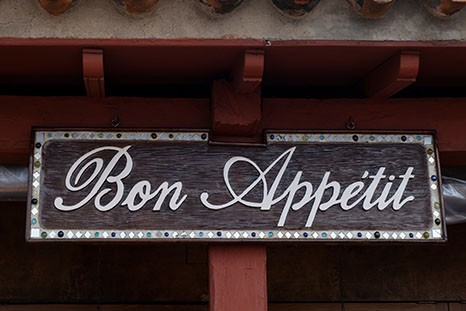 You don't have to drive all the way to Louisiana for some authentic cajun food, just visit the Evangeline Cafe! They're located in Brodie Plaza and have a menu that satisfies us every time we visit. The menu is vast and varied, with more than enough traditional fare and cajun favorites to satisfy the pickiest of eaters. The chicken and sausage gumbo is a highlight, as are the various po-boys. There are around eight different flavors which include veggie options. Grab one of the lunch specials to make the most of your visit, which covers the entree and sides. The chicken fried steak with spicy cajun cream gravy is one of our favorites, a spicy twist on a classic.
Brick's Pub
If you're looking for pub fare for lunch, try Brick's Pub. Located on Slaughter, this cozy eatery offers lots of classic pub options as well as some signature dishes that will definitely please. The Texas Poutine is a great starter that combines crispy dipper fries, chili, queso, and pickled jalapenos for that extra kick. You can pick up some of that homestyle chili (no beans, just like we like it), or try the grilled cheese and tomato soup. It's simple but really satisfying. To really fill up, try one of the burgers or "dags" on the menu, like one of our favorites, the Bacon Jam Burger. Because bacon makes everything better.
Mighty Fine Burgers
Hey, we love this Austin chain just like a lot of other Austinites. The Mighty Fine Brodie Ln location is just a few minutes away from our Austin I-35 location, and it's a regular trip for lots of our lunches. The menu isn't all that complicated, because it's mostly burgers, dogs, and chicken sandwiches. The important thing is: they are mighty fine burgers, dogs, and chicken sandwiches. Grab one of the hand-dipped milkshakes to round out the perfect combination of burger, fries, and shake!
Where are your favorite Austin lunch stops? Let us know on Facebook or Twitter! Make Texas Auto Center your first choice when shopping for a fresh ride and tasty lunch. We've been helping Texas residents get into a good vehicle for years, and we can do the same for you, regardless of your credit history. Give us a call, take a look at our current inventory of used cars, trucks, and SUVs online, or come and see us at one of our locations around Austin and San Marcos!