Our Favorite Ice Cream Shops in San Marcos and Austin
It's December, and what better way to get into the winter mood than with ice cream? (Because the Texas weather probably is not going to cooperate on that.) We're sharing our list of favorite places to get a sweet, cold treat this season. If you need a fresh, cool ride, then come to one of our Texas Auto Center locations in Austin or San Marcos!
Rhea's Ice Cream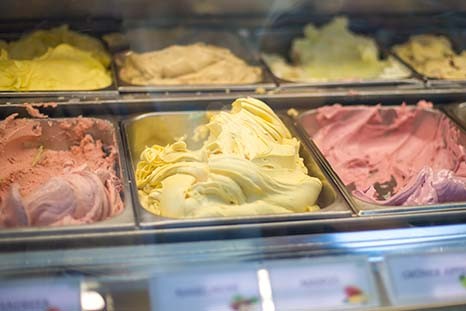 The Austin location Rhea's Ice Cream is just down the road from our I-35 used car dealership, and it is a popular destination for a lunchtime treat. There are only two more around the Hill Country, so we're lucky, and so are you if you're in the neighborhood. They have a variety of small-batch ice cream flavors to choose from, as well as a flavor of the month that is always great to try. We prefer that crunch homemade waffle cones to get our scoops, but you can get them in a cup or a float too!
IcyRolls
When is a scoop of ice cream, not a scoop? IcyRolls has the answer, and it's a great treat. The ice cream is delivered as thinly sliced and rolled, then packed into a cup. We have no idea how it works, just that it tastes great. They have a great menu of delicious flavors like Cookie Monster, Thai Tea, and local favorite, Big Red. They also offer lots of ways to quench your thirst, from milk teas to smoothies.
Arctic Chill
Looking for the classic shaved ice experience? Arctic Chill is small, but it's great. There are a bunch of shaved ice flavors on tap, including lots that are off the beaten path, like candy apple and strawberry cheesecake. Portions are great, and you can go back and try a new flavor for weeks! You can add ice cream to your ice, and they also offer floats and other refreshments.
Where are your favorite ice cream shops in San Marcos or Austin? Let us know on Facebook or Twitter! Make Texas Auto Center your first choice when shopping for a fresh ride to get you to the next scoop. We've been helping Texas residents get into a good vehicle for years, and we can do the same for you, regardless of your credit history. Give us a call, take a look at our current inventory of used cars, trucks, and SUVs online, or come and see us at one of our locations around Austin and San Marcos!