The Industry-Leading Texas Auto Center Warranty
Buying a used car could be a stressful experience, particularly if you're worried that you'll be on your own once you drive it off the lot. Let Texas Auto Center put those fears to rest with our Limited Warranty. We don't leave you behind once you drive off, we stand behind the vehicles we sell. Let's take a look at how the Texas Auto Center Limited Warranty is such a great value.
2 Years of Coverage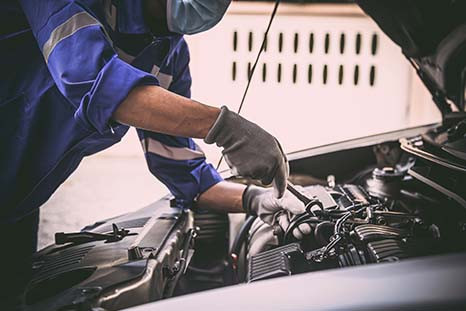 You may see other used car dealerships offering a warranty with their used cars, but what are you getting? It's easy to say you offer a warranty, but is it a useful warranty that covers your purchase for any significant amount of time? The Texas Auto Center Limited Warranty covers your fresh ride for 24 months. That's 2 years of coverage. We are industry leaders in this area. Many competing dealerships will say they have a warranty, but you'll discover it only last sone or two months. We know you'll rely on your vehicle for far longer than that, and our warranty covers you.
24,000 Miles of Coverage
The next thing to check is how many miles a warranty covers. Don't get stuck with a warranty that only lasts five or ten thousand miles. That may seem like a lot, but it is not when you understand how many miles the average driver racks up in a year. According to the Department of Transportation Federal Highway Administration data from 2020, the average driver covers about twelve thousand miles per year. Our warranty covers an average driver for up to two years!
What's Covered
You can get full details of our coverage on our Limited Warranty page, but here's a brief look at some of the highlights. Included are major engine components like the fuel pump and engine block as well as the transmission (automatic or standard), key electrical systems like the starter, brakes, and, always important in Texas - the air conditioning. If you have questions about specific coverages, be sure to get in touch with us for more information.
Now that you know why the Texas Auto Center warranty is the backup you need for your next ride, visit us today to get covered. We've been helping central Texas residents get into a good vehicle for years, and we can do the same for you, regardless of your credit history. Give us a call, take a look at our current inventory of used cars, trucks, and SUVs online, or come and see us at one of our locations around Austin and San Marcos!