Great Hiking Trails Near Texas Auto Center
Fall has got to be one of the best times of the year in Texas. It's cool but not cold, warm but not hot, it's perfect for getting outside and heading out on a hike! We've got some gorgeous trails here in Central Texas, and some right around the corner from both of our Texas Auto Center locations. Here are some of our favorite spots to get out and enjoy nature!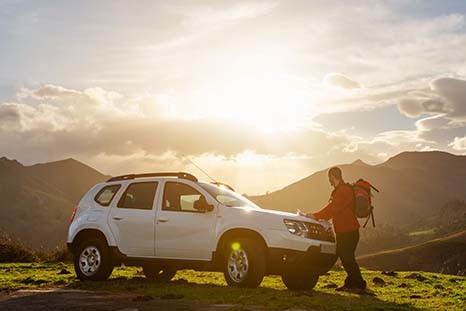 South Austin
Barton Creek Greenbelt
Just a few miles north of our South Austin location you'll find the Barton Creek Greenbelt. This beloved Austin green space is crisscrossed with trails through pristine woods, all centered on Barton Creek. While the creek is dry for a large portion of the year, it does fill and flow during wetter months and after heavy rains. A favorite for hikers, bikers, dog owners, and anyone else looking to escape the busy city life for a while, this free park is a fantastic place to reconnect with nature. Be sure to check out beloved landmarks like Sculpture Falls and Twin Falls.
San Marcos
Purgatory Creek Natural Area
San Marcos is home to the wonderful Purgatory Creek Natural Area, a dream for Central Texas hikers. This large park features miles of trails that range from beginner to advanced. The trails wind through gorgeous Texas countryside, including fields, meadows, and woods. The trails run up across ridges with fantastic views and down through valleys looking up at limestone cliff faces. Great for hikers and bikers of all skill levels, Purgatory Creek is a must-visit.
What's your favorite hiking trail around town? Let us know on Facebook, and come see us at Texas Auto Center! We have two Buy Here Pay Here dealership locations serving Austin, San Marcos, Round Rock, Buda, Kyle, Georgetown, Pflugerville, Dripping Springs, Manor, and Cedar Park. Shop our huge inventory online, and even apply for our easy-approval financing! We'll see you at Texas Auto Center, A Better Place to Buy a Car!