Get Your Car Ready for Austin's Scorching Summer
As an experienced used car dealership in Austin, TX, we at Texas Auto Center know a thing or two about preparing your vehicle for the long, hot Austin summer. With temperatures frequently soaring above 100°F, it's essential to take a few proactive measures to ensure your car remains in tip-top shape for those trips to Barton Springs, drives along Mopac, or weekend getaways to Lake Travis. Here are our top tips for getting your car ready for the intense Austin heat.
1. Check Your Car's Cooling System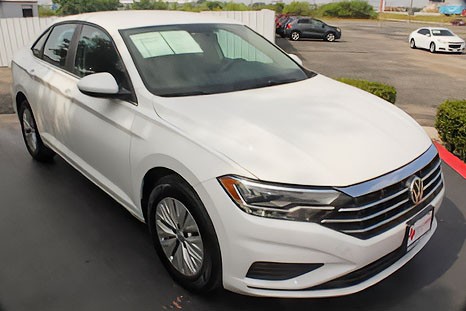 Your car's cooling system is critical during the sweltering Austin summer, as it helps prevent your engine from overheating. Make sure to check your coolant level and top it off if needed. It's also a good idea to have a professional inspect your cooling system for any leaks, damaged hoses, or a malfunctioning thermostat.
2. Inspect the Air Conditioning System
There's nothing worse than being stuck in traffic on I-35 with a broken air conditioner on a hot summer day. Schedule an A/C service appointment to have your system inspected, and ensure the refrigerant level is adequate. If your A/C isn't blowing cold air, it's possible you may have a leak or a damaged component that needs repair.
3. Test Your Battery
High temperatures can cause your battery to wear out faster than usual. Have your battery tested to ensure it's holding a proper charge, and replace it if necessary. Also, make sure to keep the battery terminals clean and free from corrosion, as this can cause issues with starting your vehicle.
4. Keep Your Tires in Good Shape
Your tires play a crucial role in your car's performance, particularly on Austin's hot pavement. Check your tire pressure regularly, as underinflated tires can generate excessive heat and lead to a blowout. Additionally, inspect your tires for any signs of wear or damage, and rotate them as needed to ensure even wear.
5. Protect Your Car's Interior
Prolonged exposure to the sun can cause your car's interior to fade and crack, particularly if you often park in uncovered areas like Zilker Park. To minimize sun damage, consider investing in a sunshade for your windshield and using a UV protectant on your dashboard and other plastic surfaces. Additionally, tinted windows can help keep your car's interior cooler and protect it from harmful UV rays.
6. Keep an Emergency Kit in Your Car
Despite your best efforts, unexpected situations can still occur during Austin's hot summer months. Be prepared by keeping an emergency kit in your car, complete with essentials like water, non-perishable snacks, a flashlight, jumper cables, and a basic first-aid kit.
By taking these steps to prepare your car for the Austin summer, you'll ensure a safer, more enjoyable driving experience while exploring our vibrant city. And if you're in the market for a reliable used vehicle, be sure to stop by Texas Auto Center. Our knowledgeable team is here to help you find the perfect car to navigate Austin's sizzling summer streets.
Want to get started? Fill out our easy online application form and someone from our finance team will be in touch! Give us a call, take a look at our current inventory of used cars, trucks, and SUVs online, or come and see us at one of our locations around Austin and San Marcos.