Advantages of Buying Used at a Dealer Instead of a Private Seller
Buying a car can be a hassle. The paperwork, the time, and the money required can be serious stressors. At Texas Auto Center, we strive to simplify the process for our customers, but the thought of going to a dealership to obtain a vehicle can be too much for some intenders, so much so that they may consider going through a private seller instead. Here are some great reasons why going through a dealership like Texas Auto Center for a used car is the better choice. Read on to find out more.
Selection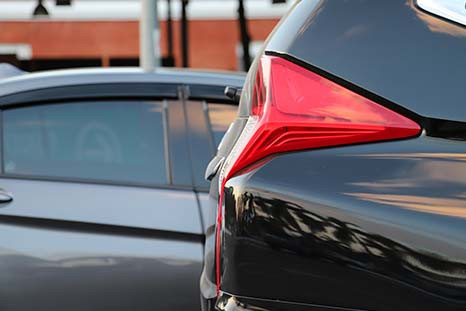 First, a dealership is going to have more options for you. A private seller has one vehicle, where a dealer like Texas Auto Center may have dozens on the lot at any one time. Whether you're in the market for a sedan, SUV, a truck, or a minivan, you'll be spoiled for choice with a dealer. Though you may have a specific model in mind before you ever get to the lot, a dealer allows you to have a look at several different options that you may not have even considered.
Financing
Financing a used car purchased from a private seller can be a tricky proposition, especially if your credit needs improvement or your financial institution doesn't provide this option for private sellers, as many do not. When purchasing a used car at a dealer like Texas Auto Center, financing is our top priority. Even if your credit isn't the best, we can work with you to find a financing solution that suits your needs and your budget, either through us or through your institution of choice.
Protecting your Purchase
When you purchase a used vehicle from a private seller, you're on your own. The onus is on you to verify the vehicle is in good working condition, that there are no issues with the title or registration, and that regular maintenance has been completed. When you purchase from a reputable dealer, you've got peace of mind knowing we've prepared the vehicle for sale and the paperwork will be in order. We're familiar with vehicle sales law in Texas and we know exactly what you'll need to cover all your bases and drive off the lot today. Texas Auto Center backs up our vehicles with a 24-month/24,000-mile limited warranty. You can't get that when buying from a private seller.
Check Out Texas Auto Center Today!
If you're in the market for a quality used vehicle, make Texas Auto Center your first choice. We've been helping Texas residents get into a good vehicle for years, and we can do the same for you, regardless of your credit history. Give us a call, take a look at our current inventory of used cars, trucks, and SUVs online, or come and see us at one of our locations around Austin and San Marcos!