2023 Springtime Festivals in Austin
It's spring in Texas, time to enjoy some lovely outdoor weather before summer arrives. As the temperatures are mild, the festival calendar heats up in Austin. We're looking forward to many different events this spring, including Austin's amazingly eclectic music festivals. Here are some of our top picks to check out this spring. If you need a fresh ride to make it work, school, or your next festival, visit us at Texas Auto Center!
Old Settler's Music Festival
Perhaps the music Austin is popularly associated with, this roots/Americana festival is in its 36th year, kicks off on April 20th, and lasts through the 23rd. This promises to be the biggest year yet. The Old Settler's Music Festival moved in 2018 to its new home in Tilmon between Austin and San Antonio in 2018 and returns there this year for 4 days of music and camping. The 2023 festival features acts like Bee Taylor, Tiger Alley, Twisted Pine, Shovels & Rope, Melissa Carper, and many many more. Along with the great acts, the camping experience is one of the best you'll find at a multi-day music festival.
Austin Reggae Festival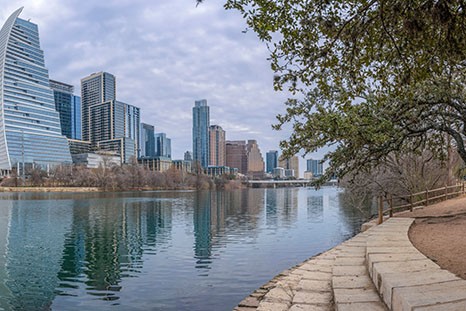 Your taste in music will be tested, as the Austin Reggae Festival partially overlaps Old Settler's this year. Austin Reggae Fest starts April 21st this year and continues through the 23rd. The festival returns to Auditorium Shores at Town Lake for 3 days of some of the best reggae on stage. Headliners this year include The Skatalites, Jesse Royal, and Inner Circle. VIP passes will get you backstage and access to shaded tents and much more. While you're enjoying the great music, you'll also be helping out the Austin Food Bank!
Austin Psych Fest
Austin is known for variety in its music, and our third festival covers another entirely different genre. The Austin Pysch Fest is 3 days of psych rock, dream pop, and indie rock that evokes their 60s roots and the future of the genres. The show returns to a single location this year at The Far Out Lounge's outdoor venue between April 28th and April 30th. Top acts in 2023 include Black Rebel Motorcycle Club, Toro Y Moi, and Cuco, among many others. While grooving to the tunes, you'll enjoy the work of many Austin visual artists contributing to the event.
What festivals or events are you looking forward to in Austin this spring? Give us a shout on Facebook or Twitter! When you need to make it to the festival on time, see us at Texas Auto Center. We've been helping Texas residents get into a good vehicle for years, and we can do the same for you, regardless of your credit history. Give us a call, take a look at our current inventory of used cars, trucks, and SUVs online, or come and see us at one of our locations around Austin and San Marcos!