Austin & San Marcos 2023 Holiday Events: Arrive in Style with Texas Auto Center
As the Texas winter breeze begins to sweep through our vibrant cities, Austin and San Marcos come alive with holiday festivities. From Cedar Park's shimmering oaks to the energetic streets of The Domain, there's a festive spirit that captivates both locals and visitors. For those of you planning to dive into these festivities, imagine pulling up in a reliable, economical vehicle from Texas Auto Center. It's about more than just the journey; it's about making memories along the way.
A Cedar Park Wonderland: Tree Lighting & Santa's Magic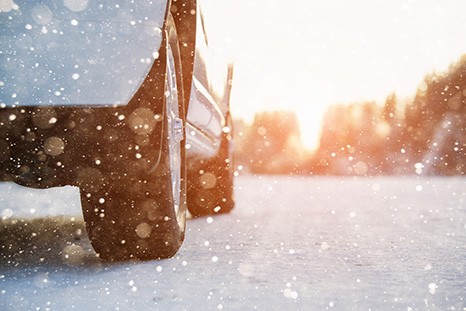 At the heart of Cedar Park, the Heritage Oak Park is about to twinkle brighter than ever on December 1, 2023. With over 50,000 lights adorning the Heritage Oak Tree and the golden celebration of Cedar Park's 50th Anniversary, it's a sight to behold. A drive down Quest Parkway in a comfortable sedan or SUV ensures you get there in time for all the fun. From snow hill adventures to heartwarming holiday tunes, it's a night the whole family will remember.
But, there's more than just the lights. Picture your kids gleaming with joy as they line up to meet Santa, or perhaps getting their faces painted while you indulge in some delightful treats from the vendors. With additional Santa visit days on December 2 & 9, you've got more chances to capture those precious moments.
The Illuminated Journey: Burnet Trail of Lights
From November 25 to January 1, Burnet's Wallace Riddell Park transforms into a luminary haven. Meander through holiday sculptures and an enchanting lighted tunnel - a perfect backdrop for those festive photos. And, with the Burnet County Courthouse adorned in a mix of static and moving displays, the ambiance is nothing short of magical. While you could walk the trail, why not cruise in your Texas Auto Center vehicle between these lit locations for a warmer and cozier experience?
Run With Santa at Austin Jingle Bell 5K
Fancy a festive run? The 28th Annual Austin Jingle Bell 5K on December 3 at The Domain promises an exhilarating experience. Whether you're participating or cheering from the sidelines, having a reliable ride ensures you arrive in time for the kick-off. Plus, who wouldn't want to drive back home after an energetic run, especially with some newly won medals in the back seat?
Wrap Up the Festivities with Texas Auto Center
As the holiday season continues to spread cheer, having a dependable car from Texas Auto Center means you won't miss out on any of the action. Whether it's the Austin streets or the quieter roads in San Marcos, our selection of used cars, trucks, and SUVs is tailored to fit every need. And if credit concerns are keeping you from getting into the festive spirit, we're here to help, ensuring every family gets the chance to create holiday memories on the road.
Because at Texas Auto Center, we believe in more than just cars. We're rooted in our communities, ready to serve Austin, San Marcos, and beyond. And as always, we're dedicated to our motto: "A Better Place to Buy a Car!" So, this holiday season, let's make memories together. Safe travels and happy holidays!