Texas Auto Center Serves Seguin, TX
The Perfect Place for Seguin Residents to Buy Used Cars
Residents of Seguin, TX, and neighboring communities looking for the best used cars need look no further than Texas Auto Center. Conveniently located at 2701 N. Interstate 35 Frontage Rd. San Marcos, TX 78666, our San Marcos location is a mere few minutes' drive from Seguin. With easy access from Interstate 10, State Highway 46, State Highway 123, and FM 78, we're perfectly positioned to serve the communities surrounding Seguin.
Quality Used Cars for Every Need
Whether you're a commuter, a student, or a parent in need of a reliable family car, Texas Auto Center offers an exceptional selection of high-quality used cars, trucks, and SUVs. Our inventory includes vehicles for every lifestyle and need, whether you're heading to work, school, or exploring Seguin's many attractions.
Seguin's residents are familiar with the city's local routes like State Highway 46 connecting to New Braunfels, or W Court St leading to local businesses and parks. These roads take them to Seguin's celebrated historical sites, scenic parks, and recreational areas. With a vehicle from Texas Auto Center, you can explore all that this historic city has to offer in style and comfort.
A Glimpse into Seguin's Rich History
Seguin is one of Texas's oldest towns, founded just 16 months after the Texas Revolution began. Named after Juan Seguín, a Tejano Texian freedom fighter and early supporter of the Republic of Texas, Seguin has a deep-rooted history. It was a frontier settlement and a base camp for the Texas Rangers. Even today, Seguin is home to a vast collection of 19th-century concrete buildings, an architectural marvel of its time. As the city commemorated its centennial, it opened Max Starcke Park, a picturesque area along the Guadalupe River, featuring a golf course, a pavilion, picnic tables, BBQ pits, and a curving dam that created a waterfall.
Experience the Attractions of Seguin
Georgetown offers a variety of attractions, from its historic architecture to outdoor recreational spaces. A Texas Auto Center vehicle is your ticket to explore these places at your own pace. Take a drive to the scenic Lake Georgetown for a weekend getaway or drop by the Palace Theatre for a local performance. Your next adventure is always within reach in a car from Texas Auto Center.
Why Choose Texas Auto Center?
Seguin offers a diverse range of attractions for residents and visitors alike. ZDT's Amusement Park, with its unique rides and activities, and the Texas Agricultural Education and Heritage Center provide family-friendly fun. The Fiedler Museum, Sebastopol House Historic Site, and Walnut Springs Park showcase the region's rich history and geological wonders. The "World's Largest Pecan" is a testament to Seguin's significance as a large producer of pecans. With a Texas Auto Center used car, you can easily reach these sites and events, from the PRCA Rodeo at Seguin Events Complex to the performances of the Mid-Texas Symphony.

Sales Department Hours
Monday-Saturday
9:00 am to 6:00 pm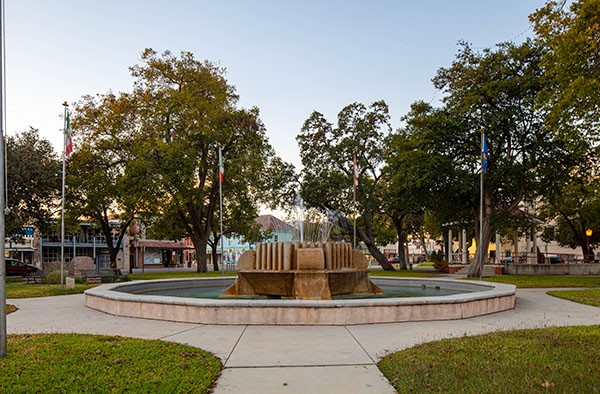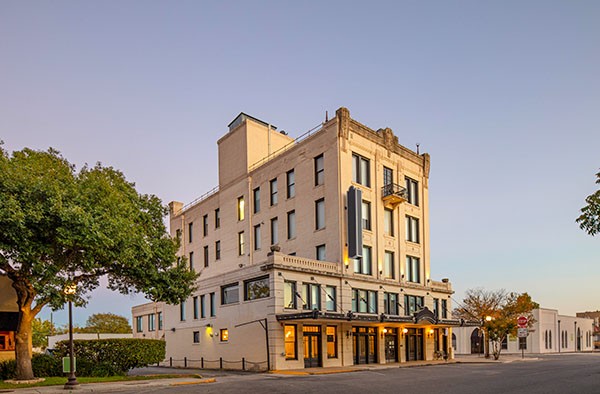 Texas Auto Center - San Marcos
2701 N. I35 Frontage Rd.
San Marcos, TX 78666
(512) 280-5333
EASY ONLINE
APPROVAL
---
Apply online today and see just how easy it is to get approved by Texas Auto Center. Our North Austin credit experts are here to help you, and there's a very good chance we're the credit solution you've been looking for.

TRUE CONFIDENCE
WARRANTY
---
Shop with confidence with our 2 Year/24,000 Mile Limited Warranty. We truly care about our customers, so we stand by them long after the sale.

Experience the Texas Auto Center Advantage
When it comes to purchasing a used vehicle, Texas Auto Center is a name you can trust. Our extensive inventory, quality service, and commitment to customer satisfaction set us apart. With our "A Better Place To Buy A Car!" motto, we also offer credit approval to help those with bad credit.
Join us at Texas Auto Center and discover the ideal used vehicle to meet your needs in Seguin and beyond. Visit our San Marcos location today to explore our diverse selection of vehicles and drive home the car that best suits your lifestyle.