Your Austin Used Car Dealership
Are you looking for a great used car dealership in the Austin area? Texas Auto Center is the solution to your search. With a reputation for superior service and friendly in-house financing, you'll find Texas Auto Center the only used car lot you need to visit in Austin. Here are just some of the great reasons to choose Texas Auto Center.
Reputation
Texas Auto Center is nationally recognized as one of the finest used car dealerships in business today. We have won both the NIADA National Quality Dealer of the Year and Quality Dealer of the Year from TIADA. The National Independent Automobile Dealers Association (NIADA) and Texas Independent Automobile Dealers Association (TIADA) are respected organizations that recognize excellence in the field of pre-owned vehicle sales. CEO Robert Blankenship said, "We do the right thing, because it is the right thing to do," when accepting the NIADA award.
Texas Auto Center's philosophy is reflected in the opinions of our customers as well. We appreciate the recognition from our industry peers, but pleasing our customers is our most important job. That's reflected in our reviews. As of this writing, we have over 2,500 reviews across all our locations, with an average rating of 4.5 out of 5 stars. That is a lot of happy shoppers! You'll be one too when you choose Texas Auto Center to purchase your next used car.
Finance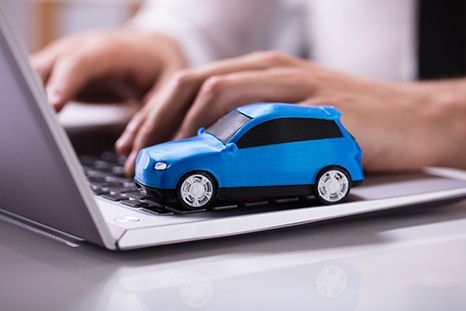 Texas Auto Center's reputation is so great because we work with customers with all kinds of credit. You may be concerned about your credit, but Texas Auto Center is ready to work with you to create an auto financing solution that works for you. Our experienced credit experts have helped thousands upon thousands of Austin and San Marcos drivers get into a fresh ride, and we can help you too!
Our in-house financing enables Texas Auto Center to tailor your down payment and regular payments to what you can afford. We're what's known as a buy here, pay here used car dealership. That means you buy your next pre-owned vehicle with us and finance it here as well. You can even get started from the comfort of your own home by filling our easy online pre-approval form.
Convenient Locations
Texas Auto Center has multiple locations around Austin and San Marcos, where you'll find almost 200 high-quality, pre-owned vehicles ready for a test drive. We offer an industry-leading 24-month/24,000-mile warranty on the vehicles we sell. Give us a call or visit us today and you'll see why we say Texas Auto Center is A Better Place To Buy A Car!