Convenient Options for Making Your Car Payment
Texas Auto Center provides great cars at affordable prices. We even provide support after the sale. Make payments for your car, truck, SUV, crossover, wagon or van online, on the phone, or using your checking account. Call us today at (512) 280-5333 to find out how.


Make your secure online car payment with the help of our partners at FEX PAY. Click the link to the left for a convenient, safe way to make your monthly payment.
Click here for online payment terms
.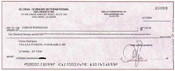 Working with Texas Auto Center, LLC, you can provide checking account information and we'll save you the hassle by processing your payment automatically! Click the link to the left to contact us and set it up today.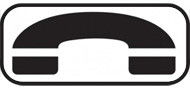 You can always make your payment by calling Texas Auto Center, LLC at 512-280-5333