Get Financed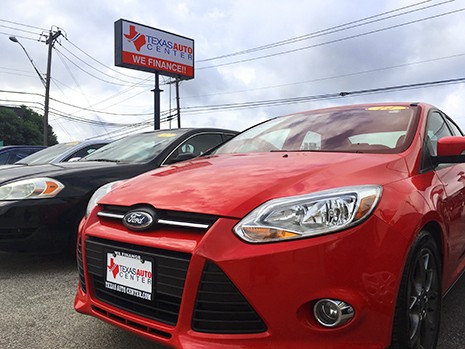 Texas Auto Center is a leading Special Finance Lender in Central Texas! Stop looking for your special finance car loan from a "special finance company" who will get back to you "later". Choose us, and we can put you on the road the same day!
With Buy Here Pay Here financing, Texas Auto Center handles everything about your next used car deal right at the dealership. Our staff can review your application, value your trade, and find a lending solution that works for your financial needs, sometimes in less than 30 minutes!
It's easy to get approved. All you need to provide is proof of income, proof of residency, a valid driver's license and seven (7) references.
Credit problems are not a problem at Texas Auto Center. With TAC Acceptance Group, our in house lender, we can overcome most credit problems, from bankruptcy to repossession, or help build your credit history even if you have no history at all.
Don't wait any longer, choose your dealership, and fill out the application. We will get your family on the road TODAY!
Click HERE to view our Privacy Policy.

TEXAS AUTO CENTER CONSENT FOR ELECTRONIC DISCLOSURES